With a focus on attractive and fun high-quality playground environments, we can offer a competitive alternative to the well-known players. We have an attractive and advantageous solution for all facilities regardless of size and capacity requirements.
Our range of different types of playground equipment is suitable for large public environments as well as small facilities. We have many playground products with the common denominator that they are made for environments that require durable products that can withstand the burden of many children. All products are manufactured to order and therefore it is possible to make wishes for color setting and to a certain extent disposition of the various modules. For those who are looking for a playground for private use with a lower load, there is a special series that you can find more information about under the "Playground at home" tab.
We plan and deliver playgrounds with different combinations of climbing racks, rocking racks, combination play racks, rocking boards, sandboxes and rockers. We can also integrate trampolines designed for playgrounds, gymnastic playground equipment, outdoor gym and park furniture. All play products are certified by TÜV and meet the quality and safety requirements set by the EU standard EN1176 and with the right case basis therefore also EN1177.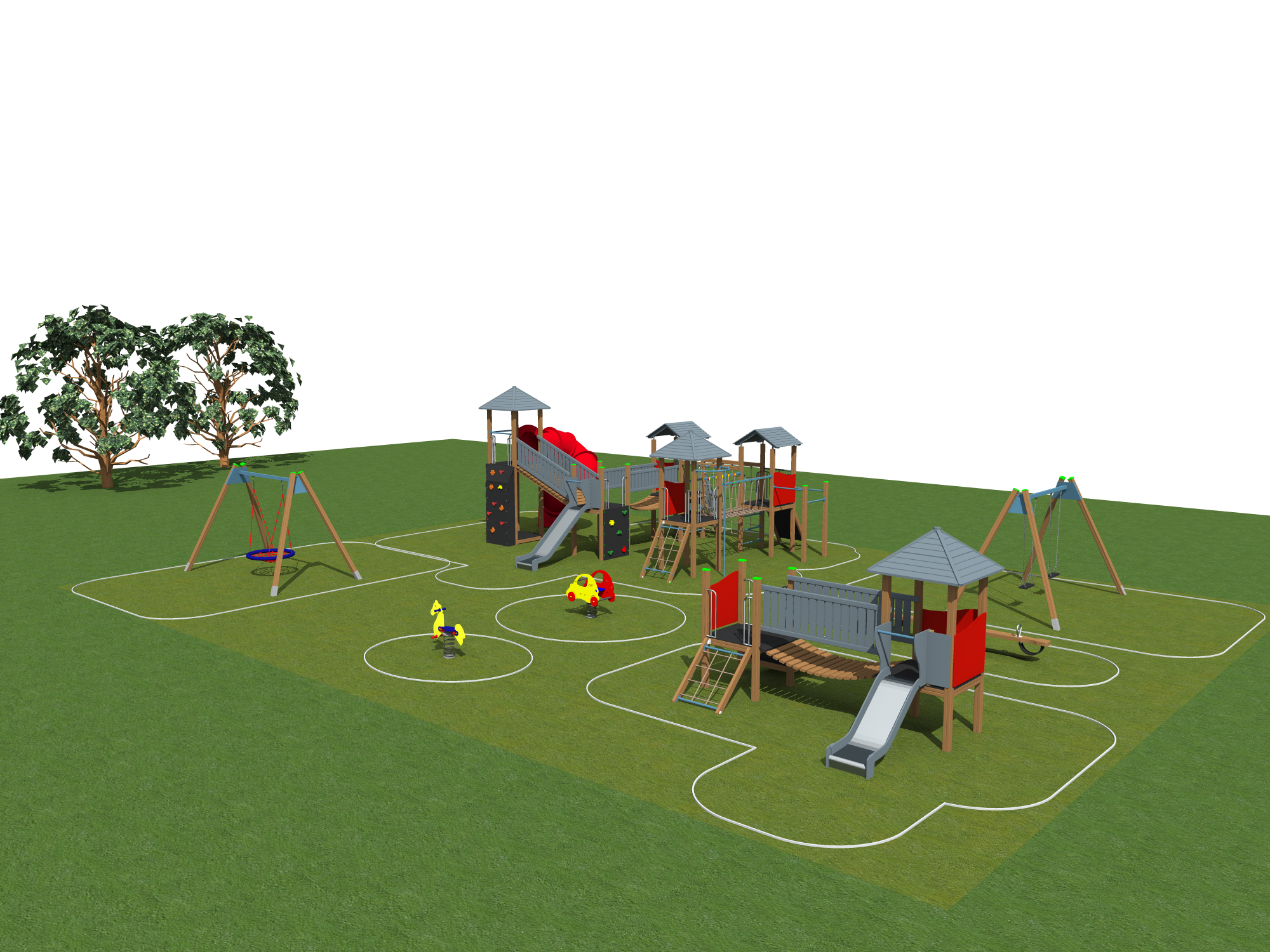 Large playground, small playground for younger children, buddy swing, double swinging and rocking animals.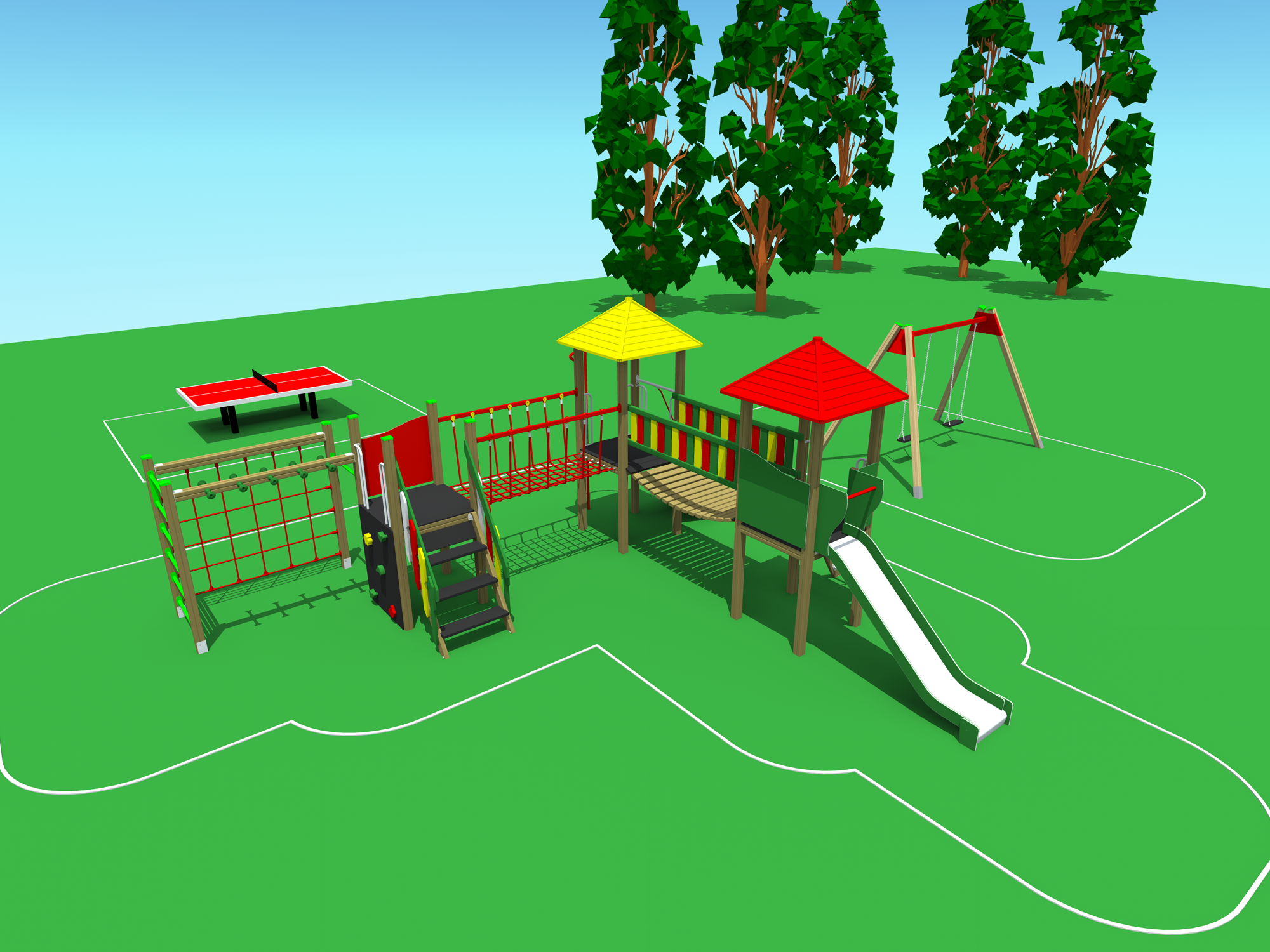 Medium play stand, double swing stand and ping pong table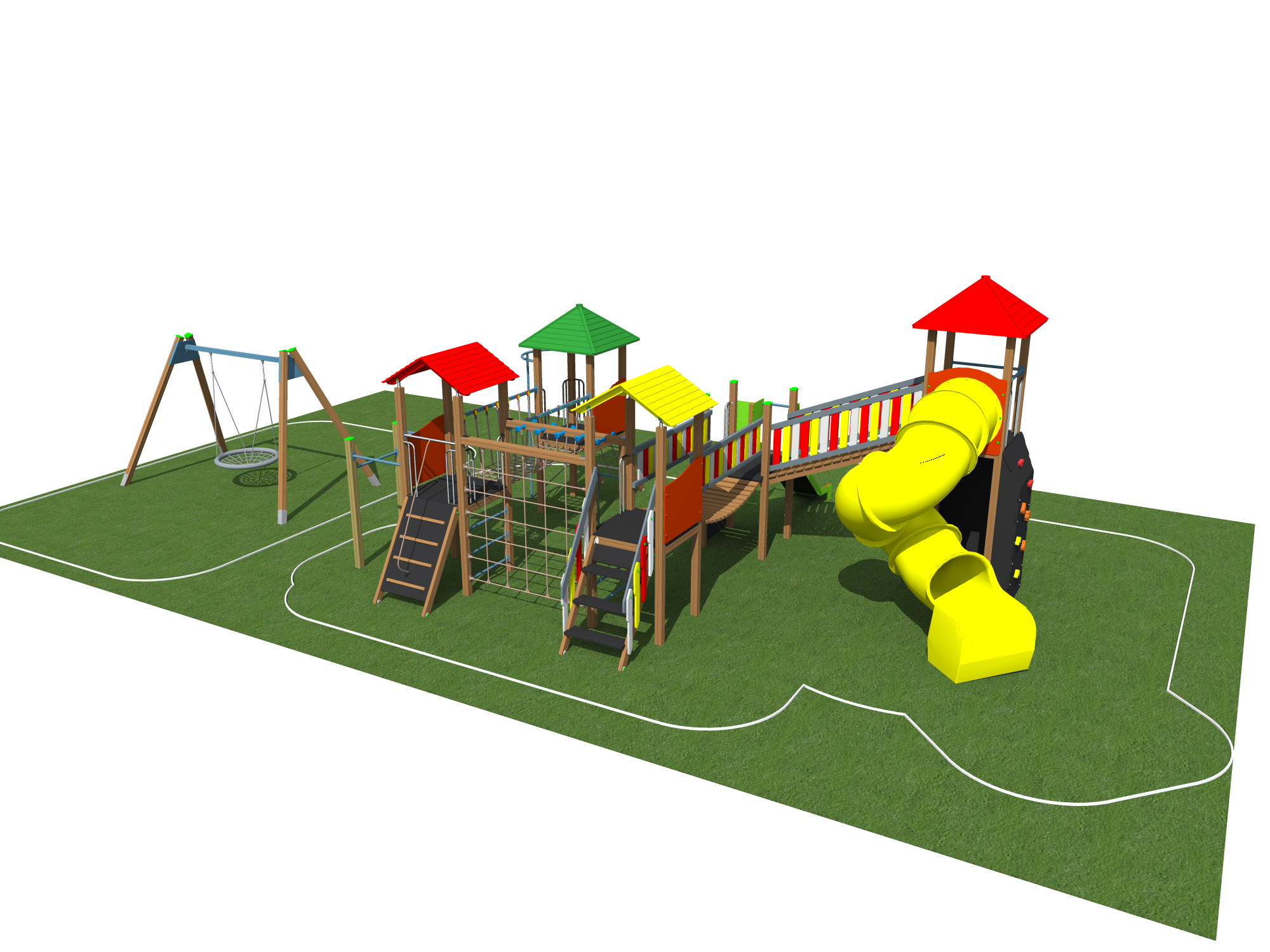 Large playground and friends swing
The combination possibilities are many and we together with our suppliers can take care of the whole process from the interest request to the installation. Read the "Planning tips" tab for aspects you should consider when planning the playground.
For those of you who are looking for a unique design, perhaps with a theme related to a fairy tale character or local attraction or history, we offer the opportunity to tailor to your wishes. If you are interested in such a project contact us to discuss the idea and how it can be realized.
Contact us for an inspiring proposal with prices that surprise you. Even with a small budget you will get a lot for our money!